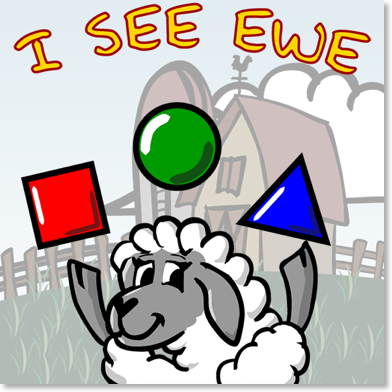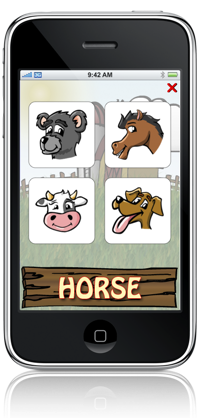 I See Ewe
is an educational game for the iPhone, iPod Touch and iPad that helps your preschooler learn to recognize shapes, objects, colors and animals and to learn their first sight words through two simple yet engaging games.
The first game, "Learn Words", presents your child with a number of cards, each containing a different item, and then asks your child to find a specific item amongst them. The second game, "Match Items", is a memory match game that challenges your child to turn over cards two at a time to find a pair of matching cards.
Several options are provided in the game that allow you to customize your child's learning experience, including the ability to switch between different types of items such as geometric shapes, colors, animals, and household objects. You can also adjust the level of difficulty for each game and activate verbal prompts to help your child learn.
Furthermore,
I See Ewe
can be played in either English,
German
,
Spanish
, or
Chinese
, making it fun way for your child - or even
you
- to start learning another language.